As a Regional Delegate from Yorkton Saskatchewan. I arrived in Toronto at 11:00am.
At 6:30 pm we entered into the upstairs banquet room at the Airport Holiday Inn in Toronto to attend the Opening Ceremonies (Sponsor Night Party & Welcoming Party) of the 2016 Search for Miss Teenage Canada. I was feeling very nervous and excited! I was very excited for this as my roommate Miss Teen South Central Alberta- Megan and I were getting ready for it! We entered the banquet room which is on the 12th floor with a outstanding view of Toronto which I fell in love with. All the beautiful ladies were all dressed up with gorgeous dresses from colours that ranged from black-bright colourful colours. After we all got settled down we got to go straight into the Sponsor Party! The first ting that came to my mind was getting my Saskatchewan Sash! Not only could I take pictures with all the sponsors but I thought with my sash it would be a lot more important to me and I was right beside the Sash table which was perfect! Miss Teenage North Saskatoon-Kateryna and I quickly got our sashes and went to the straight to the Golden Glamour Goddesses.
ARCHER DENTAL  Of course being in a pageant and just in general you need to maintain your hygiene Oral B toothbrushes from Archer Dental sponsored us!! How awesome?!
Nuvango created a shareable moment center by offering up some designer clothes and a full length mirror. This is a girl party mainstay. We went to the headquarters on Tuesday July 19 where we seen how they design, produce, sew all the clothing they make! It was very interesting and their space had a lot of personality! It was very modern  and trendy which I loved! We also got a photoshoot done and I was very excited for it, we all got to wear their new line!! Nuvango is located Toronto Ontario. Nuvango is a company that combines art and fashion. I found this booth very interesting because this company takes art work from real people and put their beautiful creative design on different type of clothing including shirts, tank tops, leggings, etc.
Golden Glamour Goddesses is located Toronto, Ontario. They offered beauty services including Spray Brightening, Anti-aging spray tans, airbrush makeup, hairstyling, and eyelash extensions. We went to that table first because they had little simples on the table with shiny gold & clear bags which it caught my attention in the shimmering as bright sun! They had two different kinds of simple bags there. One of the bags I got contained a body butter cream. The body cream is organic and will help your spray tan last. It has shea butter, cocoa butter, coconut oil and other oil essentials in it!  The other bag had a dark tanning lotion in it which you put on after you are your spray tan. I am going to be getting a spray tan from them this evening! I cant wait, I will definitely look like a Goddess.
V.P.I CANADA LIMITED is located in Richmond Hill Ontario. There were free designer sunglasses from V.P.I Canada, one pair for each regional delegate. Quality and Protection is VPI Canada Limited's main reputation since 1972. In Canada they are the leader in eyewear products with their different styles of fashion, classic, elegant sunglasses. They have UV eye protection with acrylic polarized and polycarbonate lenses. I found a pair of Mirrored Clubmaster Sunglasses (2512) for $28 but with shipping and handling, it comes to around $46. Thanks VPI Canada-I'll make you proud!
RIMMEL LONDON
Rimmel London provided a surplus of products for the girls' welcome bags. They set up a make-up station with lots of extras. A lot of fun happened here throughout the evening. Find the team on Instagram & Twitter: @rimmelllondoncan, and on Facebook: https://www.facebook.com/RimmelLondonCanada
HASHTAGIO
Hashtagio is a Social Media Aggregator and User Generated Marketing Platform that was at the show collecting all our social media tagged with the #MissTeenageCanada2016  and then projecting it live at the party.  Even better, they make a single feed URL to which our parents and friends can subscribe to follow along in real time as we experience all the different activities here in Toronto.  And the mass of spontaneously issued images and text from all 65 delegates will be archived on this page in the Miss Teenage Canada main site and on the Miss Teen Canada Blog Network / Search for Miss Teenage Canada 2016.
SWEETS CANADA is located in Toronto Ontario. Sam Dhutia (owner) from Sweets Canada was at the party serving chocolate tastings. This sponsor was handing out the most delicious chocolates. The chocolates have different delicate pairings of Edible flower petals, tea and spices. I got the Apricots Caramel Safflower Petals and White Chocolate Cashews, cant wait to try them later! Sam who is the owner was giving out lots of samples and I had the blueberry white chocolate cheesecake balls. Can I say AMAZING! I wanted to just seat there and eat it that kind haha.
SALLY HANSEN
Sally Hansen gave us lots of products! Thank you again!
Miss Teenage Canada also included hats and shirts which is very cute! I mean who doesn't like the colour pink?! I love the colour pink because when I was younger my mother decided to paint my bedroom hot pink and lime green which I had to change it later on because it was a little much for a small room. I used to have everything pink even wear pink clothes… Yeah after that I got sick of the colour pink but now with Nationals I miss it.
BRADLEE RYALL GOLF ACADEMY is located in Mississauga, Ontario. The golf academy teaches golf lessons at six golf courses west of Toronto! Golf Bradlee Ryall Golf Academy has golf lessons, junior development courses, indoor golf, winter memberships and many more! The company has quickly became a leader across Ontario in golf! Bradlee Ryall wanted to create a unbelievable golf-learning environment to every customer out there from his international experiences. On Wednesday we went to the golf academy and it was so much fun in the sun! The instructors taught us golf lessons and there was a little golf competition later! Thank you again  Bradlee Ryall Golf! #bradleeryallgolf
ARCHER'S ARENA
At the party there was a bow and arrow (with a giant marshmallow on the pointy end) and we all took turns trying to hit a paper target that was setup in the ballroom.
BATA SHOE MUSEUM
We visited the Bata Shoe Museum which I seriously loved it! First we went into a room where the tour guide lady showed us all these amazing shoes from around the world! (In pictures) After that we went to check out interesting part of the museum but it wasn't all shoes! We went to see when back when ladies and men wore corsets,  little tight shoes, etc.
@batashoemuseum   and they collect images marked #batashoemuseum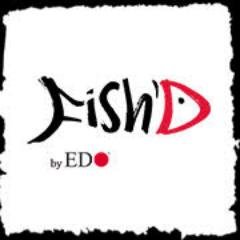 Fishd By EDO
One of my favourite foods is sushi! Thank you again Fishd By Edo!
YOGEN FRUZ
Provided us with $15 coupon when we went to the Shop Square mall on Tuesday! Thank you very much! Fun fact I love Yogen Fruz!
STORIA PR INC.
We as delegates are to seek out and introduce ourselves to Daphna and Karen Nussbaum from Storia PR in Toronto. The ladies are part of the 2016 Search for Miss Teenage Canada and I couldn't be anymore thankful!
Thanks for visiting my blog!
xo-Kirsten